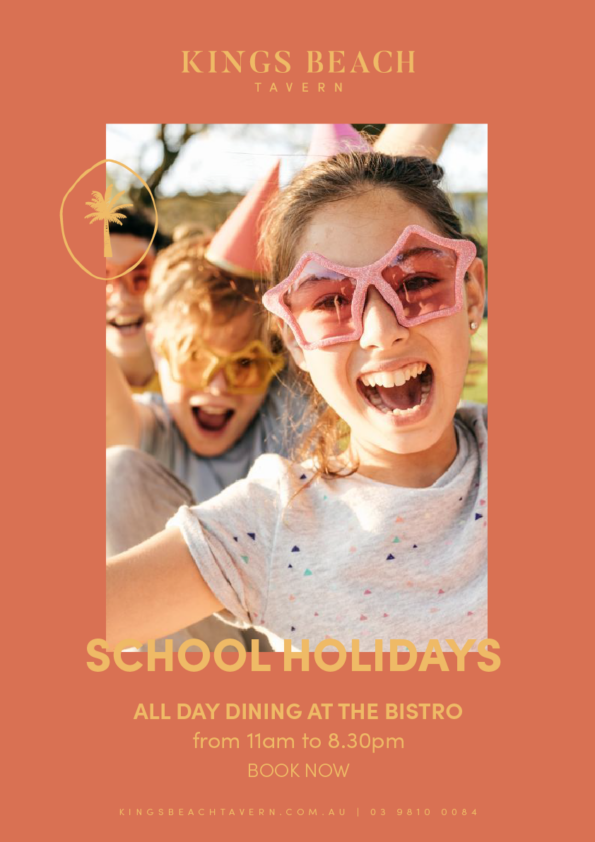 School Holidays
School Holidays
Our Bistro is open all day long during the school holidays!
Fuel up for all those School Holidays activities with us at Kings Beach Tavern!
From 11AM until 8:30PM, we invite you to join us for a day filled with delicious food and quality family moments at our indoor seating.
Open every day these School Holidays, book a spot for the whole family below!