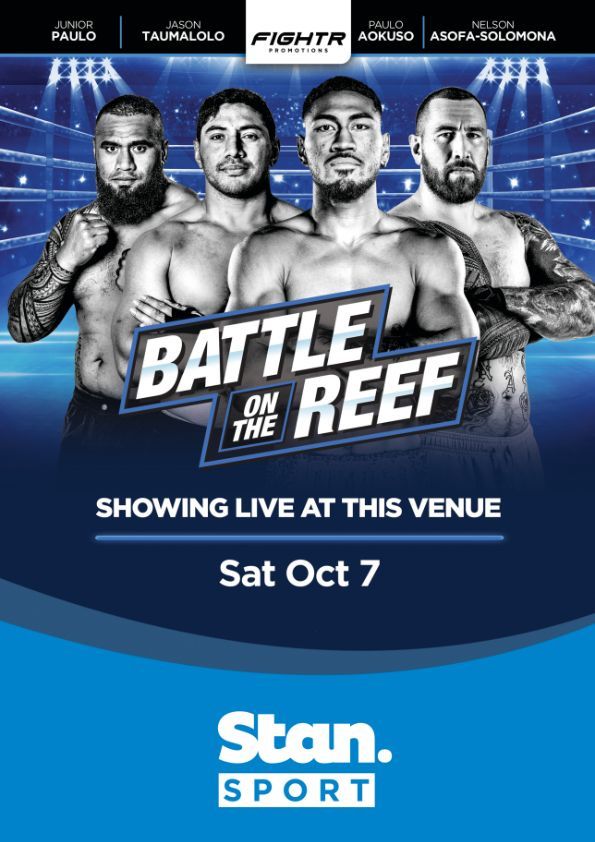 Battle On The Reef
Saturday, Oct 7th
Join us for a thrilling night of sports action at the "Battle on the Reef" on Saturday, October 7th, 2023.
Held at The Ville and The Townsville Entertainment & Convention Centre, this event showcases footy giants, rising talents, and culminates in an electrifying headline title fight with Paulo Aokuso!
Don't miss it – watch all the action live and loud with us!